Between April 6th and 10th, Australia's most glamorous city, Sydney, will host Fashion Week, sponsored by Mercedes-Benz. For five solid days, the nation's best-respected designers will showcase their creative innovation to the world. Runways, displays, discussions, debates and some of the most glitzy social events of 2014 are all on the menu.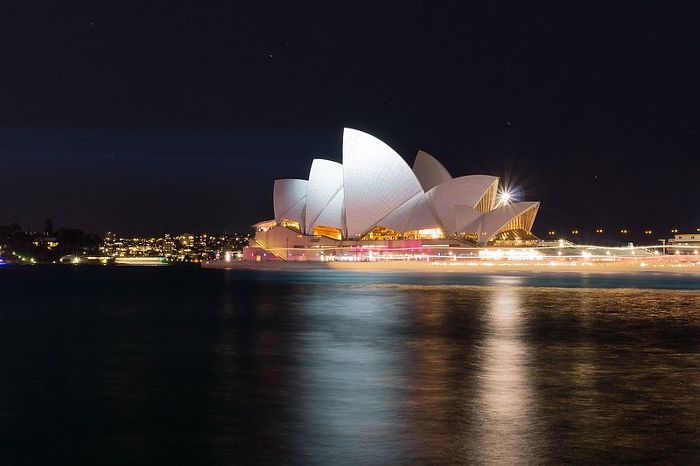 Where is it?
Carriageworks, located at 245 Wilson St, Eveleigh, will function as the Fashion Week epicentre. Built in the late 19th century to serve as the Eveleigh Rail Yards, this heritage-listed complex is now a hotbed for Australian arts, culture, music and fashion.
If you're looking for a hotel in Sydney, the Radisson Blu is definitely recommended. It's a gorgeous, five-star establishment situated right in the heart of the city, in a sandstone building dating to the late 19th century. The rooms are beautifully-designed and spacious and onsite fine dining is available at the Bistro Fax Restaurant and Bar. Excellent public transport links provide quick, easy access to Carriageworks.
Opening Night with Carla Zampatti
Proceedings will kick off on Sunday, 6th April, at 5:00pm, with an appearance from Australian fashion legend Carla Zampatti. Since its debut presentation way back in 1965, her work has become a household name, known for its slick combining of Australian ideas with Italian influences. These days, twenty-seven concept shops and boutiques bear the Carla Zampatti name and, in August 2008, she was named Australian Fashion Laureate.
Who'll be there?
A hand-picked selection of high-end labels is on the Fashion Week programme. One of the first cabs off the rank will be Western Australian designer Aurelio Costarella, whose summer 2014-15 collection is inspired by 'classic 1920s and '30s Parisienne silhouettes'. Last year, Costarella celebrated three decades in fashion with a retrospective held at the Western Australia Museum. His evening gowns have been worn by the likes of Rihanna, Dannii Minogue, Nicole Scherzinger and Dita Von Teese.
Another much-anticipated show is that of Alex Perry, who's something of a favourite with A-Listers. His trademark has always been hand-crafted pieces made of luxurious materials. They make frequent appearances across the covers of glossy magazines. Perry is also the longest serving judge on Australia's Next Top Model, having made all seven seasons.
Other well-known names scheduled include KAHLO, Ellery, Desert Designs, Phoenix Keating, Ginger & Smart, We Are Handsome and Serpent & the Swan.
Showcases
In addition to events featuring established brands, there'll also be showcases, displaying eclectic groups of upcoming designers. One of these is Group Swim, to be held on Tuesday, 8th April. A bunch of aqua-driven talents will be showing what we can expect to be wearing in the sand and surf next summer. These include cult label Bondi Bather; retro-influenced all-Australian label Cleonie; and surfing-inspired Tallow.
Then on Wednesday, 9th April at 2:15pm, Raffles will put on an international showcase. For some Fashion Week attendees, this is likely to be one of the most exciting events on the programme. The next generation of outstanding talent will show off their creations, giving the audience a brief glimpse into the future of fashion.
New Initiatives
Usually, events are the domain of the fashion industry – an opportunity for designers to mingle with other industry professionals. But this year will see a move towards increasing Fashion Week's accessibility to the general public. One important initiative is the Mercedes-Benz Fashion Weekend Edition, which will happen directly after Fashion Week – on April 12th and 13th. Attendees will have the chance to enjoy a series of runway shows, attend 'how-to' sessions run by stylists, meet face-to-face with international bloggers and gain access to shopping exclusives.